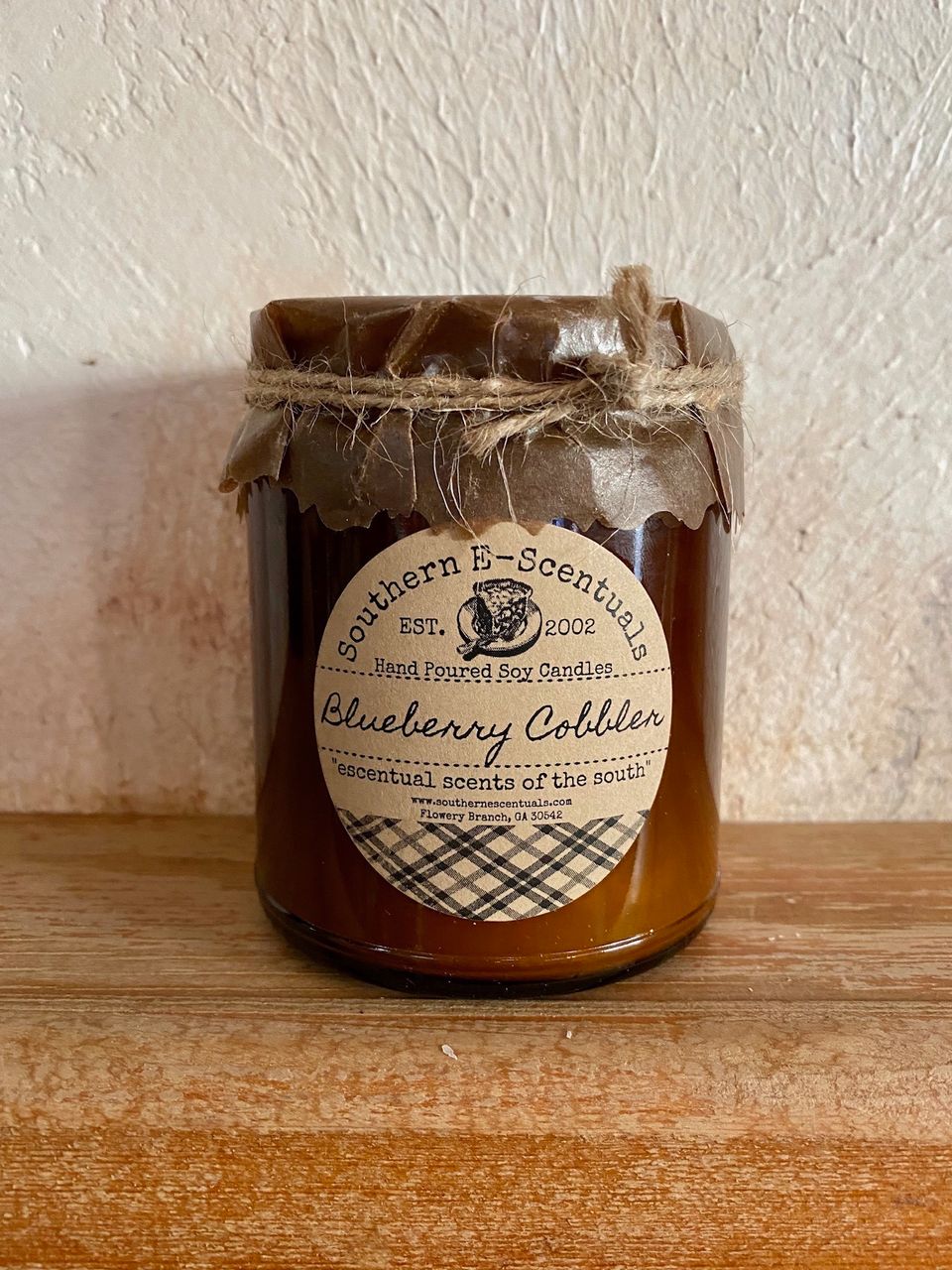 Blueberry Cobbler Hand-Poured 8-oz. Soy Candle
$21.98 + tax
Handmade by Southern Escentuals.
Shipping included in price.
A fruity creamy bouquet of fresh blueberries baking! Great scent throw and a delightfully scent, that will make you want to eat or make blueberry cobbler!
All of Southern E-Scentuals candles are made in re-useable containers. Once you have burned the entire candle, simply wash it with hot soapy water! These could be used for decorations in your home décor. Uses for the jars are unlimited.
SOY CONTAINER WARNING:
Warning! Natural Wax is attractive to animals. Keep away from pets. Never leave a burning candle unattended. Keep out of reach of children. Keep wax free of matches, wick trimmings & flammable materials. Do not move while candle is burning or wax is hot. Failure to follow instructions could result in fire, injury, or smoke damage