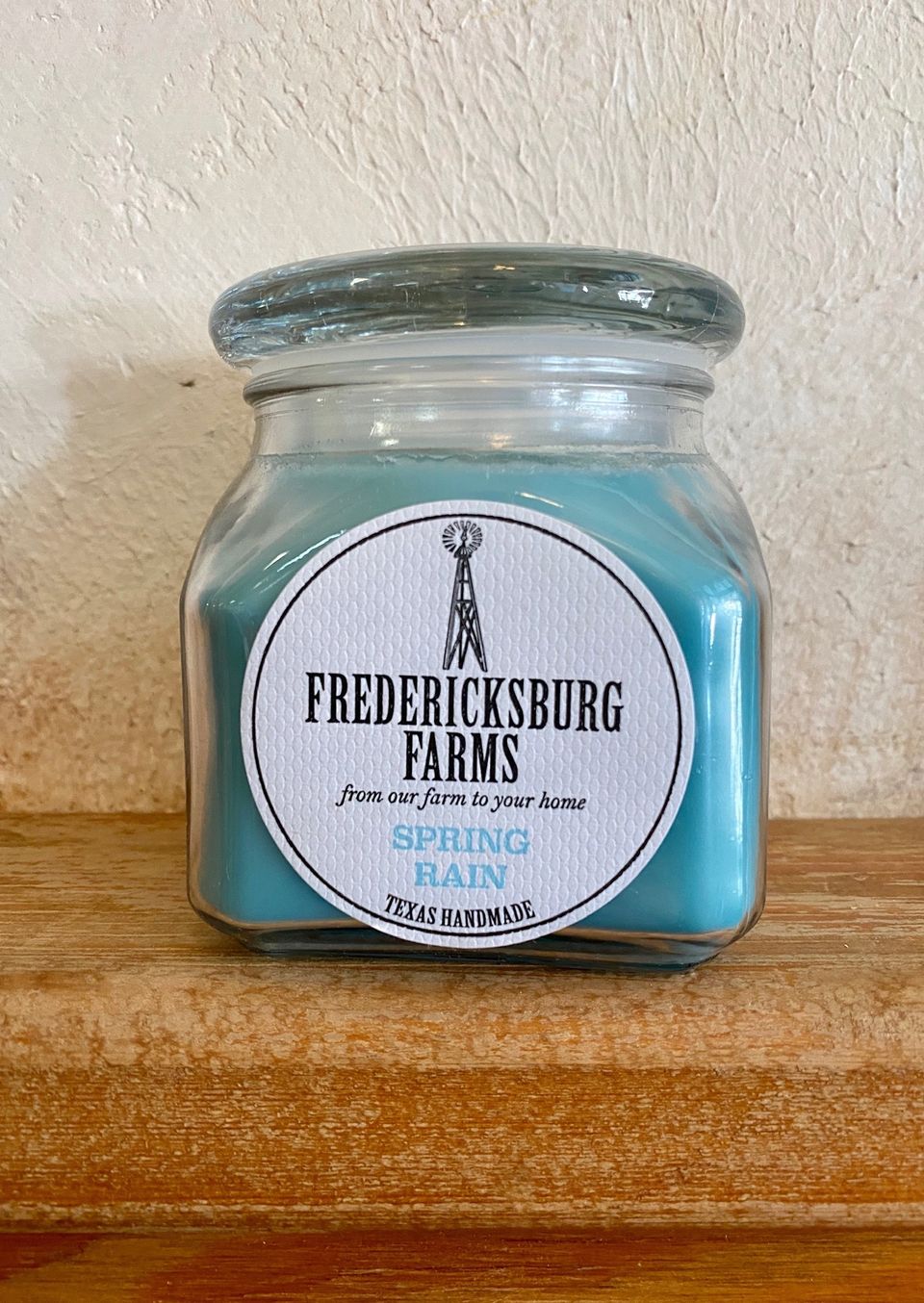 $17.95 + tax
manufactured by Fredericksburg Farms
Think of the sweet smell of the breeze after a shower has washed the dust from the air and the dry ground is quenching its thirst. Clean scents blended with light florals bring the outdoors inside when you enjoy this candle colored like the turquoise sky.

This candle comes in a 10oz. glass jar and has a burn time of 40-55 hours.