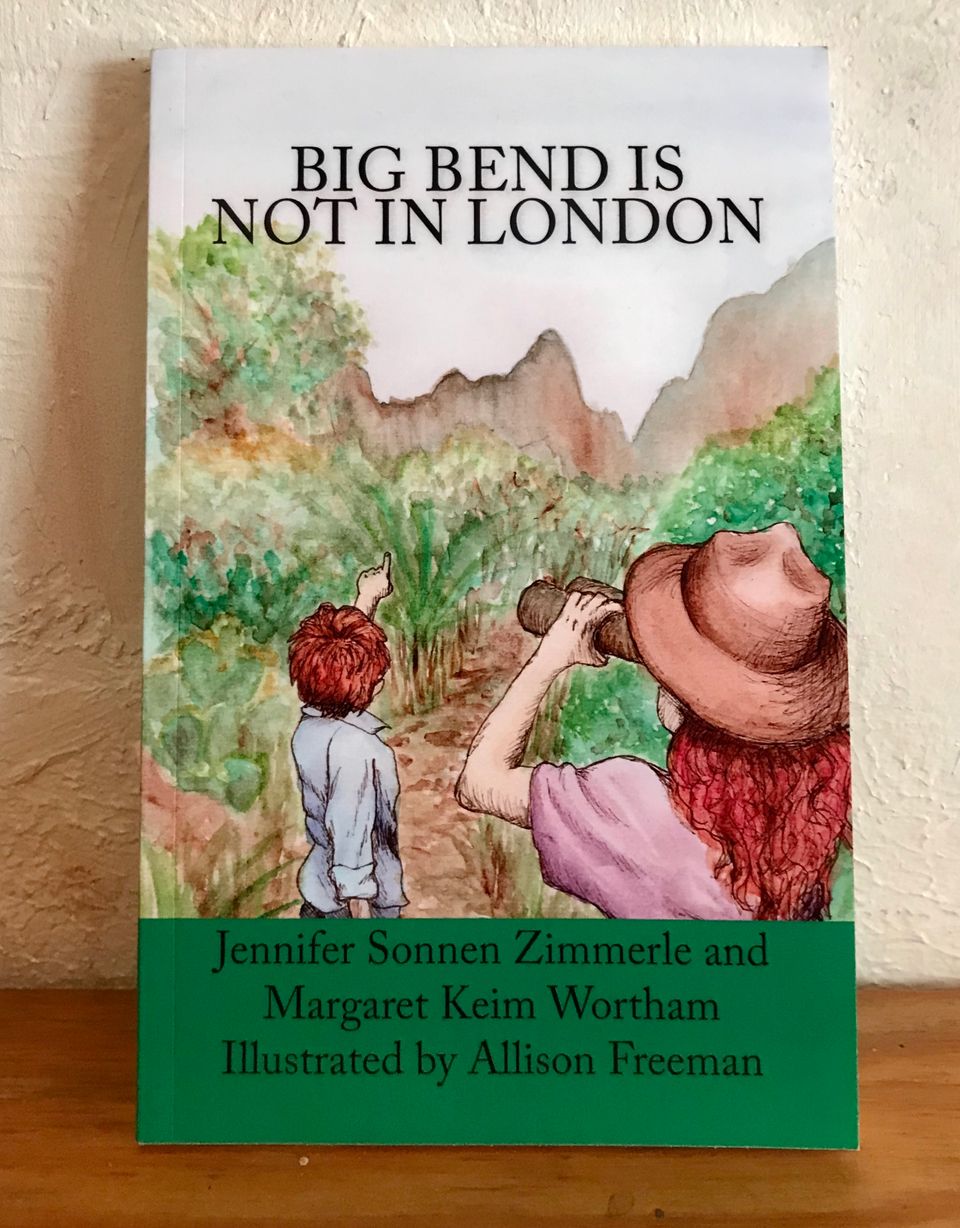 Big Bend is Not In London
$9.99 + tax
by Jennifer Sonnen Zimmerle and Margaret Keim Wortham, illustrated by Allison Freeman.

 
Inspired by the many Junior Ranger badges earned by their children in the National Park System, Jennifer and Margaret created the protagonists Tara and Adam. Join them on one of many Junior Ranger adventures!
On their first trip to a National Park, inspired by the Junior Ranger pledge, ten-year-old Tara and her little brother Adam turn their family camping trip into an adventure in search of a trash bandit. Who is the culprit? Can they solve this mystery? In their attempt, Tara and Adam learn about the wilds of this beautiful West Texas National Park, and do a good deed.