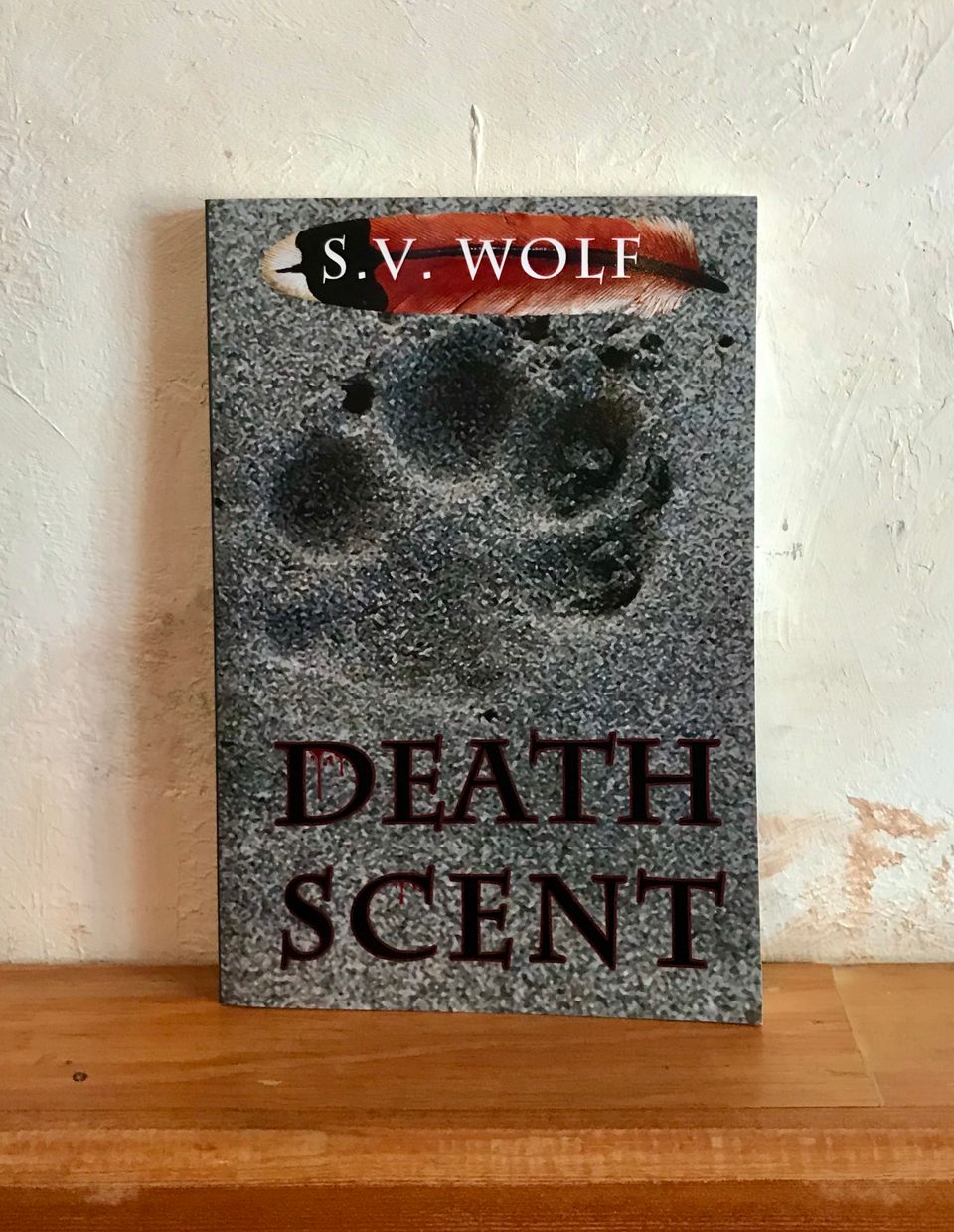 Death Scent (Signed Copy!)
$16.95 + tax
by S.V. Wolf

 
Titan is a Cadaver Dog (trained to detect human remains) belonging to an undisclosed sect of the Shawnee Nation, which provides special services to the highest levels of U.S. Law Enforcement. The sect members all posses superior skills, most involved with the tracking, and sometimes killing, of the most grievous of perpetrators.
Titan, though, is not only a specially trained dog; he also possesses supernatural abilities, such as seeing and speaking to the spirits of the dead. As he matures, he slowly learns of new gifts and uses them as he is pressed into service through a series of murders of young women. Titan embarks, along with his handler (daughter of the sect chief) and other sect members, on a suspense-filled hunt for the killer; tracking down the victims with Titan's fine nose and collecting the evidence that will lead them to a final showdown with the murderer. As Titan locates these victims, he helps them to find their way across the Great Divide.
Death Scent is filled with spirits, Native American culture, murder, hunt-and-chase, and characters you can connect with.