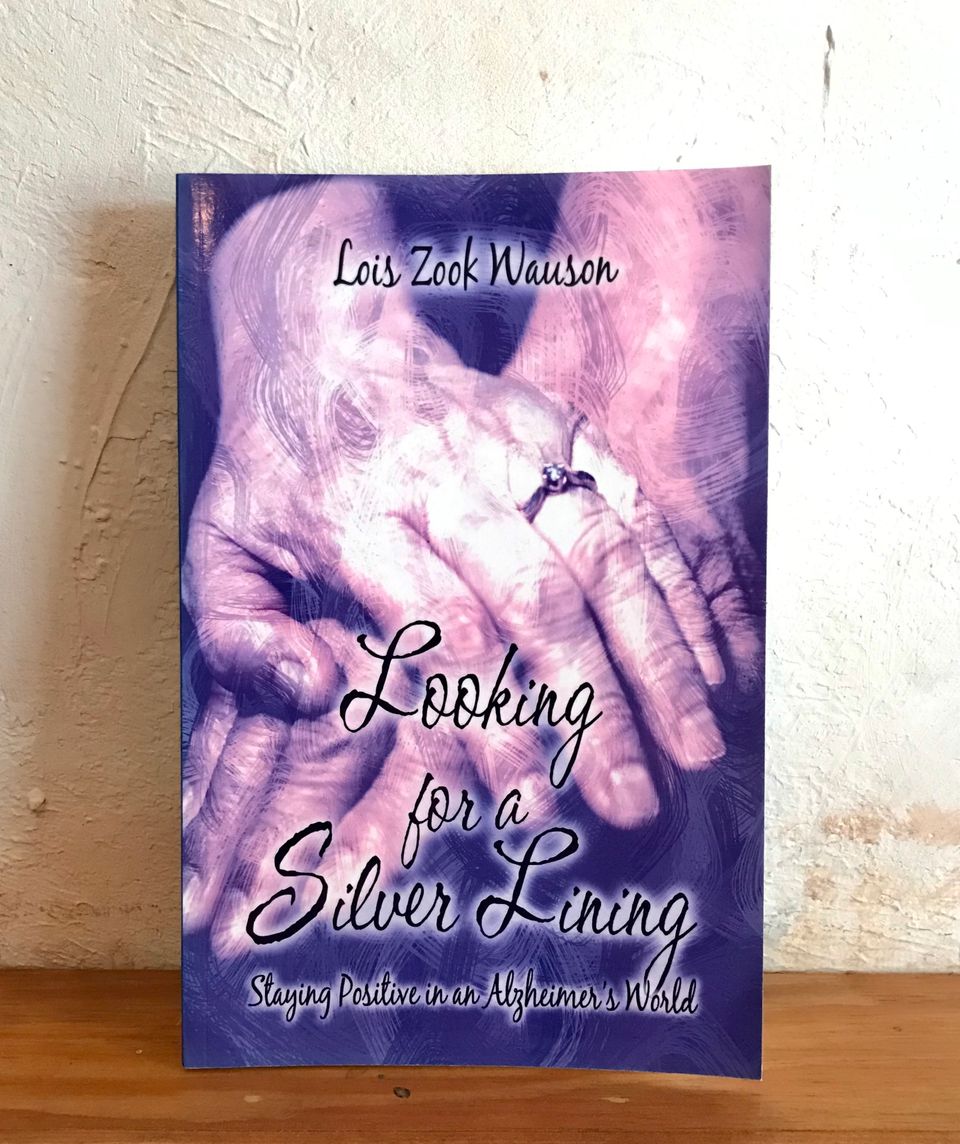 Looking for a Silver Lining: Staying Positive in an Alzheimer's World
$19.95 + tax
by Lois Zook Wauson

 
They were married 50 years. Lois Wauson and her husband, Eddie, had survives the Depression of the '30s, war years of the '40s, golden years of the '50s, turmoil in the '60s, changing times of the '70s, trials and tragedies of the '80s and '90s, and now faced one more challenge: Alzheimer's disease.
By the time the symptoms of Alzheimer's began, things were not going well in their marriage. They had drifted apart. But during the next eight years, as the disease progressed and Eddie's condition worsened, they grew closer and their love returned for each other as they leaned on their faith and Eddie's sense of humor.
You will laugh and cry with Lois and Eddie as they journey through the darkness of Alzheimer's, always looking for that silver lining.