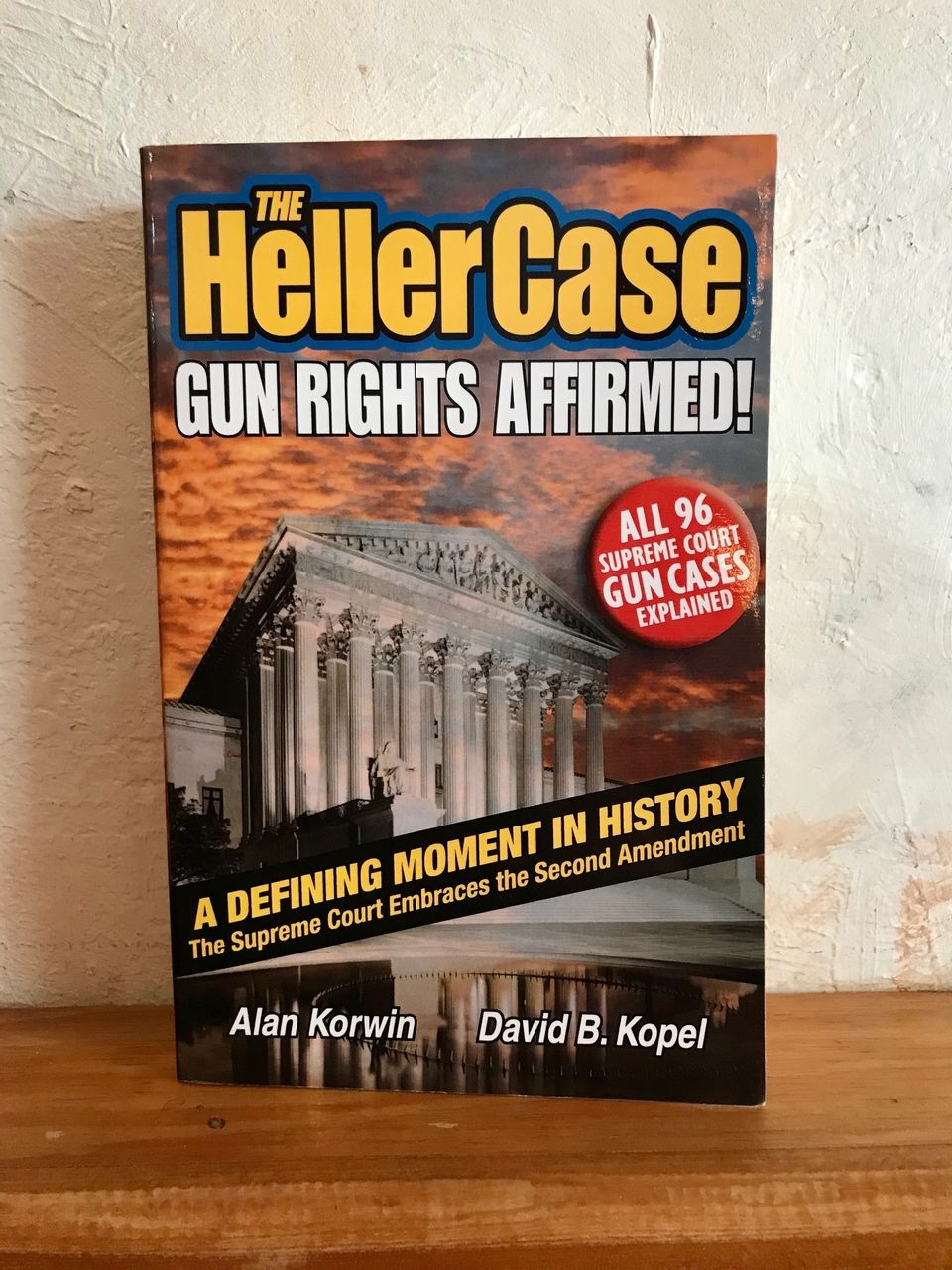 $24.95 + tax
by Alan Korwin and David B. Kopel

 
The enduring reference guide to D.C. v. Heller!
This "first edition of history" captures the excitement, the anticipation and all the details of the most important gun-rights case ever to reach the U.S. Supreme Court. The decision was close - 5 to 4 - but the result was monumental: Gun rights Americans have exercised and enjoyed since the nation's founding were preserved 
by a single vote.
The right to keep and bear arms belongs to individual people, it existed before the Constitution was adopted, and does not depend on militia or other group membership.
Self defense is a "core," "inherent" and "natural" human right, and handguns are "the quintessential self-defense weapon."
"Collective rights" arguments are bogus and are out of the debate.
D.C.'s total handgun ban is unconstitutional and is overturned.
RKBA is a "specific enumerated right" on par with free speech.
In this all-in-one volume you get:
The full description and dissents, with 400 quotations highlighted and everything explained in easy-to-understand terms!
All 67 Friend-of-the-Court
 amicus 
briefs summarized!
Plain-English summaries of all 96 gun cases the Court has heard!
Detailed ecplanations and eyewitness reports from inside the Courts!
Plus- expert analysis and opinions by superstars in the fight for freedom: Alan Gura, Bob Levy, Don Kates, Eugene Volokh, Glenn Reynolds, Robert Cottrol, David Hardy, Clayton Cramer, Joyce Lee Malcolm, Sandy Froman, Chuck Michel, Bruce Eimer, Michael Anthony, Frederick Bieber, Richard Stevens, Nick Dranias, and Craig Cantoni.
And: counterpoint from anti-gun groups, politicians, the news media and special contrarian essays.