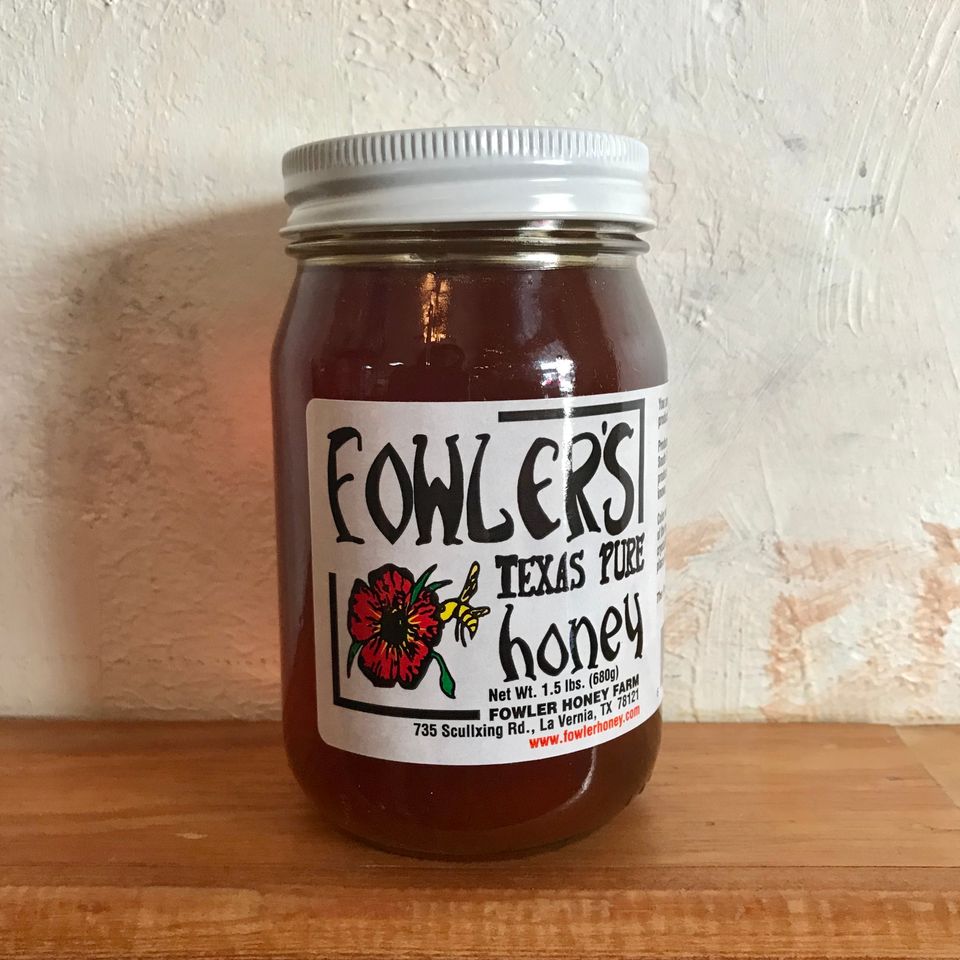 1.5 lb. Jar Texas Pure Honey
$7.80
manufactured by Fowler's Texas Pure Honey

This is one of the purest products known! Produced by honeybees from the finest honey producing trees, brush, and wildflowers known. You will enjoy the natural taste.

IMPORTANT: Color will vary depending on the source of the nectar. Our raw honey will crystallize. To liquefy remove lid and place in warm water.